Chelsea boss Antonio Conte urges board to show their 'trust' in him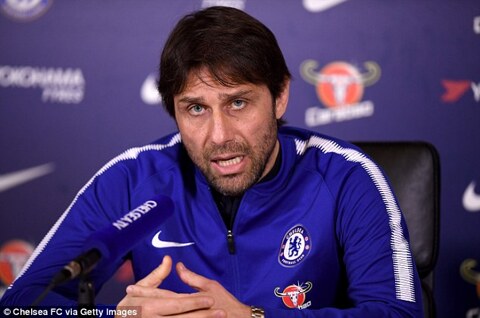 Conte has been dogged by speculation about his future since the start of the season, with the 48-year-old linked with jobs abroad and Chelsea said to be pursuing former Barcelona manager Luis Enrique for a summer change.
But, ahead of tonight's visit to Watford, Conte insisted that it is his 'desire and will' to respect a contract that runs until the summer of 2019 and then, in a remarkable show of defiance towards Russian owner Roman Abramovich, he urged the Chelsea board to publicly show him the same support.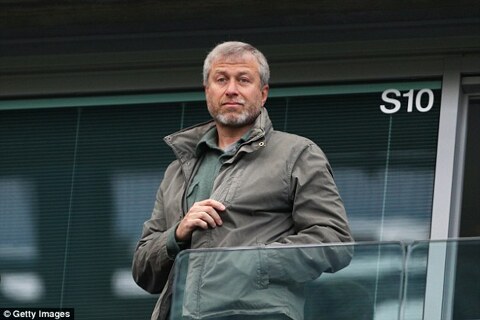 Conte also claimed he would be open to discussing a contract extension. He said: 'I must be honest, when there are these types of rumours since the first game of the season against Burnley… maybe I'd like the club to prepare a statement for me to say they trust me in my work and my job.
'At the same time, I know this has never happened in the past, so why should I hope for something different? So it's a big challenge to change the approach now. But, for sure, I'd be glad.'
Despite a season of open tension between himself and the Chelsea hierarchy, Conte said he would consider discussing a new contract with the club — but only if Chelsea show they 'understand' the dedication of him and his staff. 'It's not the right time to be opportunistic,' Conte said.
'I'm giving all of myself and my staff for this club. If the club understand this and want to extend a new contract, we can talk. Why not?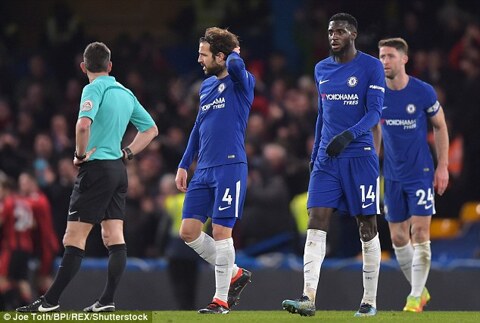 'But I repeat, I don't like to try to push with the press for a new contract. My contract expires in 2019. My desire and my will are to continue to work with this club.'
When Conte was asked whether he had spoken to Abramovich about his future during the owner's recent spell in London, the Italian said: 'About this topic, it's better to keep secret.'
Monday's match marks the home debut for Watford of on-loan Barcelona winger Gerard Deulofeu, who joined last month.
The 23-year-old impressed in the 0-0 draw at Stoke and is convinced he can help improve the fortunes of Javi Gracia's side, who are without a league win since they beat Leicester on Boxing Day.
'That's why I've come,' said Deulofeu, who has struggled for game time at Barcelona and has previously spent loan spells at Everton and AC Milan.
'I'm confident in Watford. I'm confident in myself to help the team, so I want to get that first win as soon as I can.
'The last two months I haven't played at Barcelona, so my solution is to come here. I'm not the kind of player who wants to stay on the bench or not be in the squad.'